Meet our team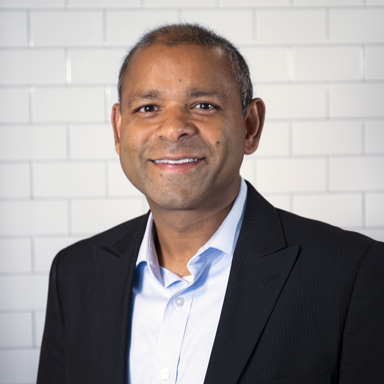 Rahul Shrivastav
Executive Director of IU Dining Bachelor of Business Management, Hospitality
With 18 years of dining and catering experience, Rahul loves working on a college campus because of the tremendous energy in student-centered environments. He is an enthusiastic proponent of farm-to-table options through resources such as the IU Campus Farm and using local vendors whenever possible to ensure meats and produce are as fresh and healthful as possible. Rahul encourages all students to actively engage in learning more about their food and where it is sourced.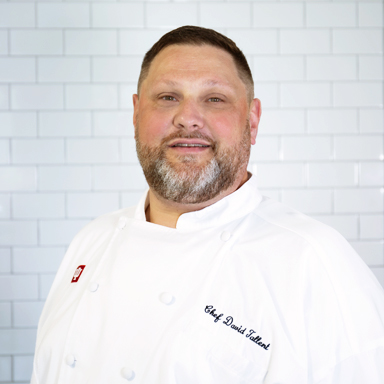 David Tallent
Executive Chef, Catering; Culinary Institute of America; Nine James Beard Award nominations
A Native of Bloomington, Indiana, and a former Indiana University student, David previously worked as a private caterer for Indiana University. He studied at the Culinary Institute of America in New York and worked at some of the finest restaurants in Atlanta and the James Beard House in New York before returning to open Restaurant Tallent with his wife and fellow chef, Kristen. While in New York, David familiarized himself with the Slow Food movement, which inspired him to use local, organic, and seasonal ingredients.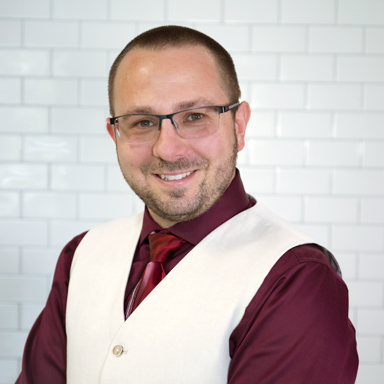 Matt Tomrell
Director of Catering Bachelor of Science in Hospitality Management
Temporarily assisting residential dining.
Matt has over two decades of experience in the hospitality industry, working in university settings as well as restaurant. Matt's catering background includes managing large operations in the areas of sales, service, and production. He has also worked as a sous chef and bar manager with J Alexander's. At IU Catering, Matt prioritizes locally sourced, high-quality food to create diverse menus. Sustainability and student engagement are trends that Matt fosters at IU Catering while providing excellent service to IU Catering customers.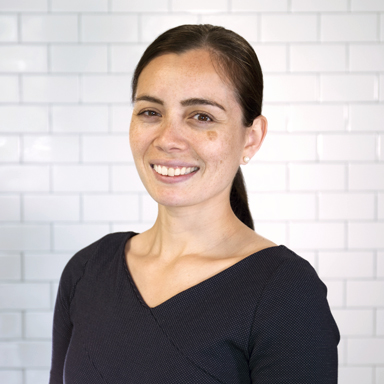 Emmie O'Connor
Catering Sales Manager
Emmie's work in the service industry for over a decade has brought her to the position of sales manager with a focus on team operations and customer satisfaction. Emmie strives to create a unique, worry-free, and unforgettable experience for each IU Catering customer. With a background as a bartender and alcohol sales, Emmie is interested in providing versatile and personalized beverage options for guests, including high quality spirit-free or low-alcohol cocktails.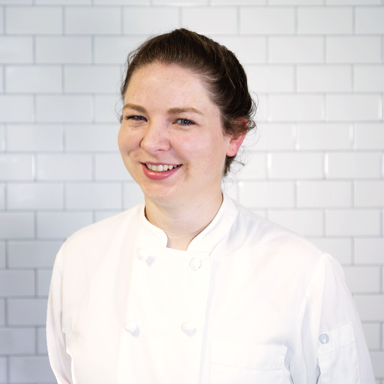 Ashley Massie
Chef de Cuisine Pastry
As pastry chef for IU Catering at our in-house bakery, Sugar & Spice, Ashley is interested in marrying tradition with innovation. Ashley has earned a Bachelor of Science in Baking and Pastry Arts and Food Service Management, as well as her Certification in Pastry Arts from DCT Hospitality School Switzerland.  At IU Catering, Ashley has made local and sustainable ingredients a priority as she creates stunning showcase desserts.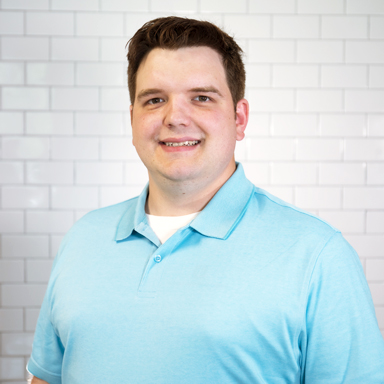 Dylan Zimmerman
Office Services Assistant
Working at Indiana University since 2015, Dylan's background with customer success enables him to help each IU Catering client achieve their vision. Dylan lives up to IU Catering's mission by making the customer his first priority. Dylan is also interested in eco-friendly industry initiatives that can make IU Catering a more sustainable operation.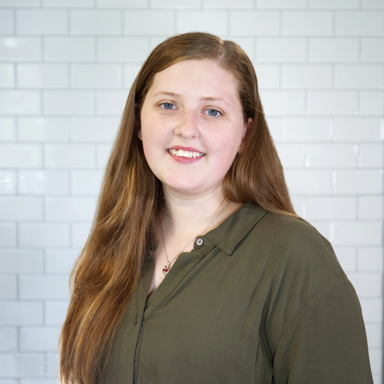 Kaelyn Smith
Catering Sales Assistant
Kaelyn focuses on building her experience in hospitality and event management by focusing on her customers at IU Catering. Her goal for every event is to not only meet but also exceed expectations whenever possible. Kaelyn is excited by the growing trend at IU Catering to provide more sustainable and eco-friendly events and products. She says that environmentally minded events, with compostable items and locally grown food, are her favorite to plan.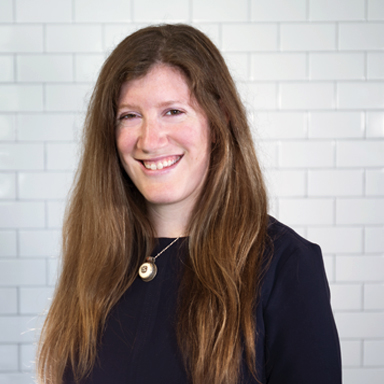 Delanie Marks
Catering Manager
Delanie grew up working in the food industry at her family's restaurant before her undergraduate studies at Indiana University. She champions the use of local, high-quality ingredients at IU Catering and loves to host catered events in the Indiana Memorial Union, which she feels has a special "Harry Potter" feel as an event space. Personally, she loves cheese with a passion.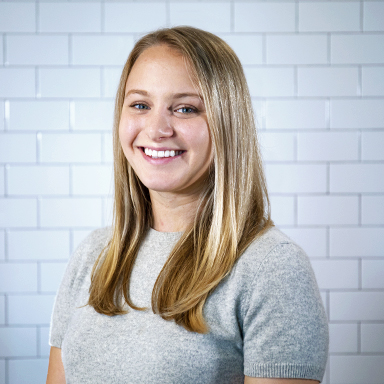 Salem Williams
Catering Sales Assistant
-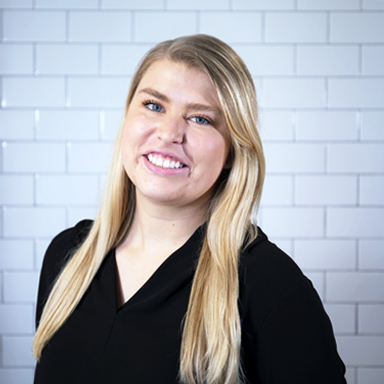 Sarah Butler
Senior Catering Sales Associate
-