It's time for treats!
Surprise your student, friends, and family or just treat yourself.
The Cookie Box
6 assorted Halloween Iced Sugar Cookies $18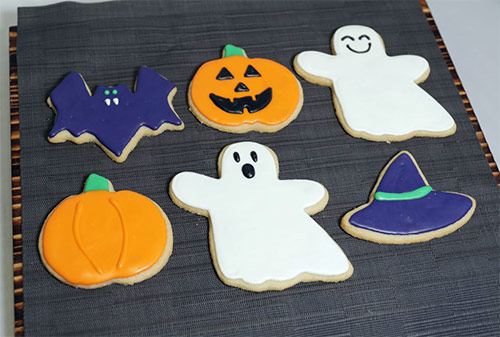 The Cupcake Box
6 cupcakes with a variety of decorations. Chose vanilla, chocolate, or red velvet cake. $12
The Cookie Decorating Box
Includes 12 Halloween sugar cookies (assorted shapes); 3 bags of icing; and an assortment of sprinkles and Halloween candy - $24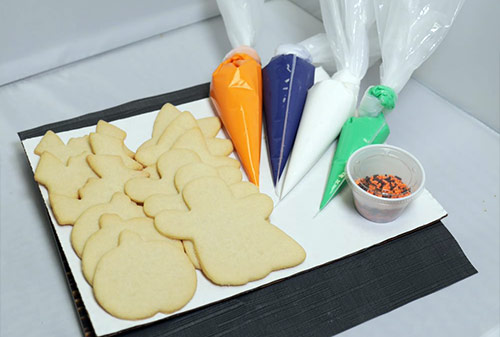 Place your order
Complete our inquiry form to place your order. After you complete the required fields, tell us what Halloween treats you want in the "Order Details" box. Our staff will contact you to verify your order and payment.
Individual iced Halloween cupcakes and sugar cookies can be purchased at our retail store in the Indiana Memorial Union.
Individual iced Halloween sugar cookies can also be purchased on Grubhub.